Theatre is about meaning. Adding on to the story & the costumes, theatre offers ideas & views for the audience to reflect on. Through this act, theatre enriches all our lives.
AFTEC's 4 signature projects in this vista encapsulates the essence of theatre-making.
Developed over time as inter-related components forming a macro view to theatre, the aim is to grow a holistic ecology of learning & participation for young people to gain diverse perspectives on multiple aspects of theatre, possibilities & careers.

From Page to Stage® (2009 – present)
From Page to Stage® is one of the longest-running theatre-in-education projects in the city, clocking in at 30 shows (pre-Covid) & over 12,000 attendees annually.
This programme fosters students' interest in classic literature, language and an understanding of the theatre through face-to-face in-school workshops, live performances on stage and post-show on-stage activities.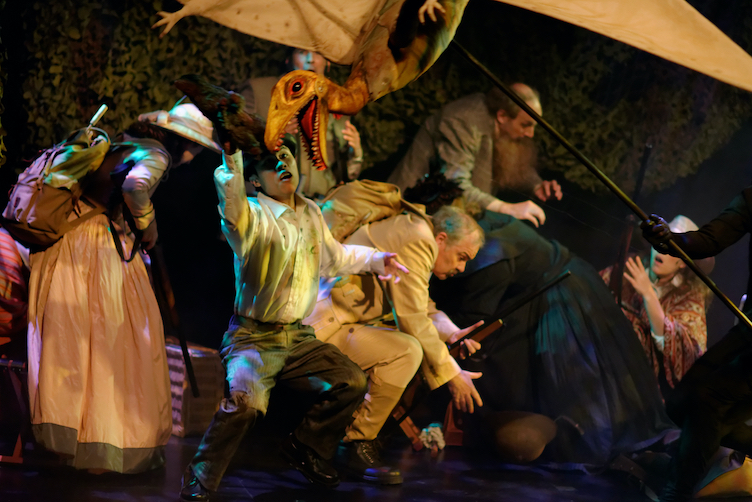 The Lost World
The Jockey Club "From Page to Stage®" Programme (2013)
Director/Adaptation: Vicki Ooi
Sai Wan Ho Civic Centre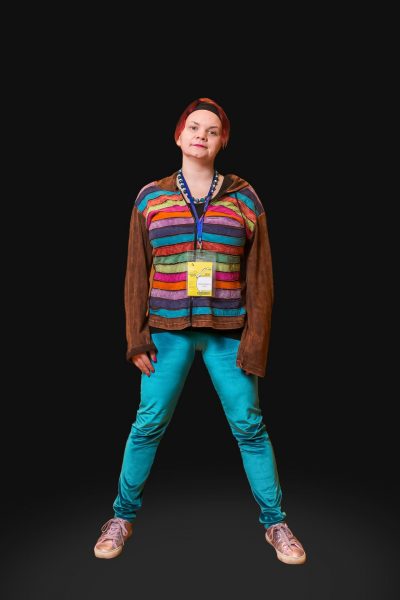 Plays for Young People (2016 – 2021)
A project born in 2016 out of AFTEC's belief in widening the vision of young people to perceive other cultures, Plays for Young People aims to nurture local talents in translations and writing of original plays. Numerous symposiums and workshops to connect emerging translators and fresh writers with overseas playwrights and dramaturgs, veteran translators and local directors in 2016, 2018 & 2021 have been organised by AFTEC.
The 85 hours of workshops and symposiums has cultivated 50 emerging translators and 15 plays translated into Chinese or English.
Fifty-Fifty
Plays for Young People (2018)
Script: Milena Bogavac (Serbia)
Emerging Translator: Ma Ka Ying Jolian
Translation Mentor: Julia Wan
Sai Wan Ho Civic Centre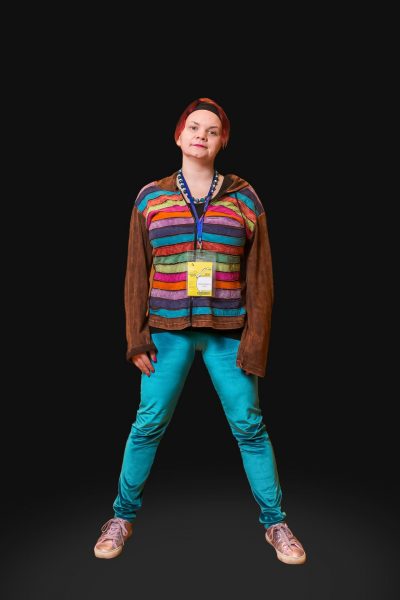 Young Theatre Makers (2017 – present)
Launched in 2017, Young Theatre Makers is a bilingual drama training programme that focuses primarily on analysing and understanding a play. Crafted for secondary school students, this on-going programme uses play scripts as a framework for discussion to develop students' critical thinking.
The chosen plays deal with coming-of-age themes that resonate with young participants, and aim to stimulate interesting debate and dialogue. By combining showcase and discussion, the programme uncovers just how much the arts can help us understand life.
Hyenas
Young Theatre Makers (2017)
Script: Anders Duus (Sweden)
Translators: Edward Buffalo Bromberg & Mak Ying Fung
Translation Mentor: Jane Lai
Actors/Discussants: Hong Kong Sea School
Sai Wan Ho Civic Centre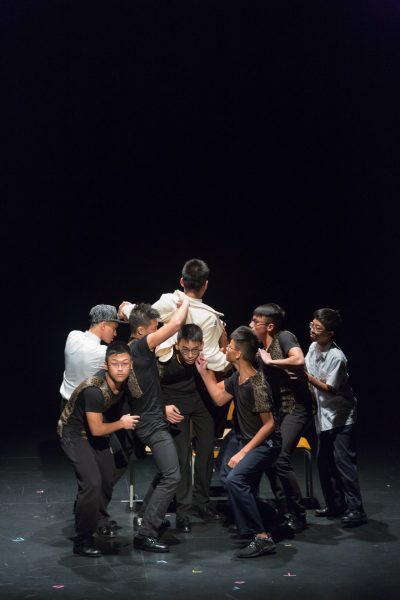 digiAFTEC®: A Young Person's Guide to the Theatre (2022 – present)
Covid's long work from home months in 2020-2021 saw the AFTEC team create and produce its first ever hybrid programme. In April 2022, digiAFTEC®, a high-quality, integrated online learning programme with extended live events and theatre experiences was born.
Created by veteran theatre-makers in AFTEC with theatre practitioners in London, A Young Person's Guide is an in-depth introduction to theatre production with lively segmented animations, engaging videos, interactive online games, quizzes, a physical workbook and a Build-your-own Theatre Kit. Together, they become a blended, immersive and experiential learning journey for those 8-88 years old.
A Young Person's Guide to the Theatre Hybrid Learning

A Young Person's Guide to the Theatre​ Build-your-own Theatre Kit
More at the exhibition Dec 10-20, HK Cultural Centre!