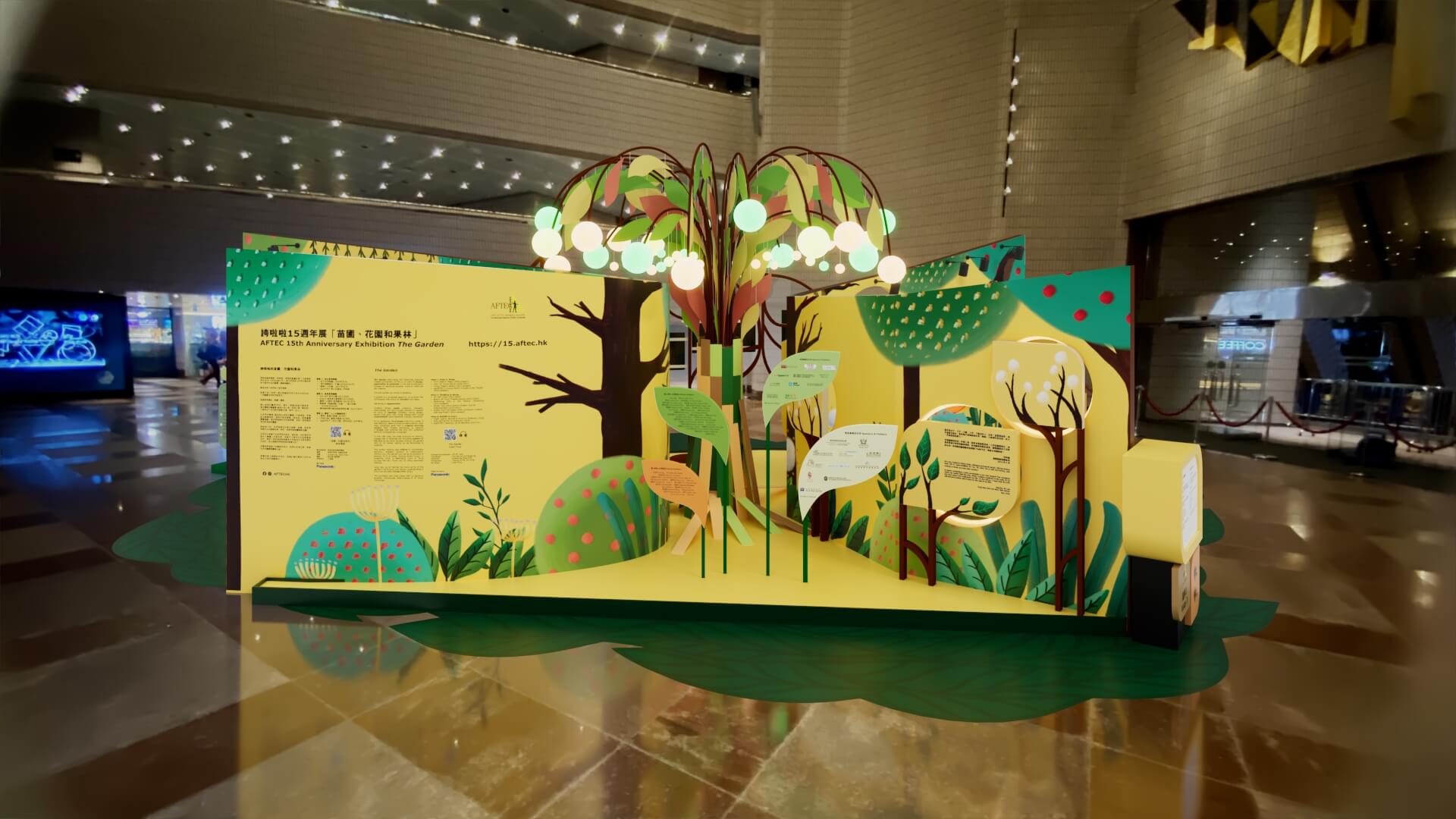 The Garden documents AFTEC's 14 years of design, exploration & evolution in the arts-in-education through 12 signature projects, some of which are still ongoing.
The arts garden our minds & emotions. A garden is a protected space for us to enter into communion with others to recreate new ideas.
Gardening is regenerative.
Carefully chosen seeds (research, concepts, experiences) are continuously planted to support an array of saplings (children, young people, adults) that grow from being infused with crucial nourishment (administrators, trainers, sponsors).
In our gardening, the process is the focus which, if well balanced, leads to products well nurtured. Over time, processes grew into a creative learning system that crosses disciplines to become a bridge that extends the arts into unfamiliar territory comparatively uncharted.
In this 15th year, we invite everyone to connect, engage with & celebrate the incredible powers of the arts as you stroll leisurely through the garden with all its stories waiting to be discovered & explored.
This garden likewise pays tribute to innumerable sponsors, strategic partners & collaborators. Without you, this garden will not be as bountiful & luscious as it is today, feeding those hungry in imagining richer & alternative ways of being through the arts. Thank you for being absolutely fabulous.
Long may we all harvest the fruits borne of this garden & come to an ever deeper understanding of truly how the arts change lives. Enjoy!
The exhibition has three vistas with 12 signature projects, intentionally theme-based & of mixed chronology.
Creative & Technical Teams
Concept & Development:
Consultants:
Illustrators:
Photography:
Set Construction:
Set Design:
Translation:
Voiceovers:
AFTEC Team
Prof Jane Lai, Prof Roger Ng
Queenie Ng, Dilara Polat
Cheung Chi Wai, Eric Hong
Art Domain Advertising & Decoration Ltd
Isaac Wong
Samantha Szeto
Jigten Cholon, Bethanie Fung, Tiffany Lai,
Luk Chak Kan, Charlotte Sin

Creative & Technical Teams
Concept & Development:
Consultants:
Illustrators:
Photography:
Set Construction:
Set Design:
Translation:
Voiceovers:
AFTEC Team
Prof Jane Lai, Prof Roger Ng
Queenie Ng, Dilara Polat
Cheung Chi Wai, Eric Hong
Art Domain Advertising & Decoration Ltd
Isaac Wong
Samantha Szeto
Jigten Cholon, Bethanie Fung, Tiffany Lai,
Luk Chak Kan, Charlotte Sin

Creative & Technical Teams
Concept & Development: 
AFTEC Team
Consultants: 
Prof Jane Lai, Prof Roger Ng
Illustrators: 
Queenie Ng, Dilara Polat
Photography: 
Cheung Chi Wai, Eric Hong
Set Construction: 
Art Domain Advertising & Decoration Ltd
Set Design: 
Isaac Wong
Translation: 
Samantha Szeto
Voiceovers: 
Jigten Cholon, Bethanie Fung, Tiffany Lai, Luk Chak Kan, Charlotte Sin
Digital Screens: