The opening event of the 15th anniversary will be handed over to our young people. In this short hour, six graduates from the Bravo! Hong Kong Youth Theatre Awards will reflect on their artistic & personal development journeys.

Through a monologue each, they recount present status, past sign posts & future aspirations. Their very act of interacting with the audience documents & sketches AFTEC's work in the past 14 years, helps to thank all our partners & sponsors for their unswerving support, and above all, hopes to inspire others along the way as living embodiments of the powers of the arts to transform lives.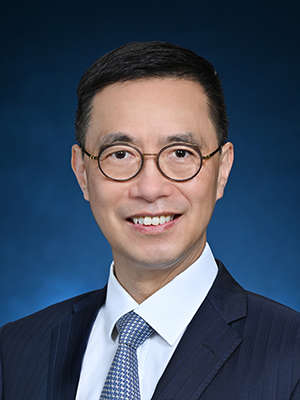 Kevin Yeung, Secretary for Culture, Sports and Tourism
Mr Kevin Yeung, GBS, JP joined the Government as an Administrative Officer in 1992. Mr Yeung has worked in a number of bureaux and departments, including the Food and Health Bureau, the Home Affairs Bureau, the Kowloon City District Office and the Hong Kong Economic and Trade Office in Sydney. Mr Yeung was Secretary for Education from July 2017 to June 2022 and was appointed Secretary for Culture, Sports and Tourism on 1 July 2022.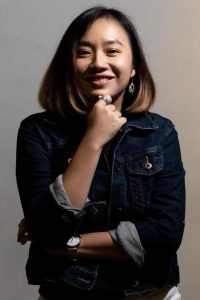 Tiffany Lai (2013-14)
Tiffany holds a degree in Social Work from the City University of Hong Kong. She is currently doing a Master's degree at The Hong Kong Academy for Performing Arts, majoring in Theatre Education. In addition to her being selected for Bravo International at LAMDA in London, she was also awarded the Bravo Graduates Contestable Learning Fund for further experiences abroad.
Tiffany was an AFTEC teaching assistant and a volunteer. She is a registered social worker, theatre practitioner and actress. She worked for Online Youth Counselling and Drug Rehabilitation Hostel. She co-founded DuO Lab Limited in 2021 with sponsorship from the Social Innovation and Entrepreneurship Fund.
Yolanda Lam (2015-16)
Yolanda from cohort 2 is a curious and fun-seeking young professional albeit slightly confused at times. She has a BA in Education (English, Drama & the Arts) from Gonville and Caius College, University of Cambridge in 2020, winning a Senior Scholarship as an undergraduate.
Yolanda currently works as a policy researcher at Our Hong Kong Foundation, specialising in the field of arts and culture. She co-authored an advocacy report proposing digital cultural strategies for Hong Kong and also publishes op-eds regularly, in Chinese and English, on topics related to cultural policy.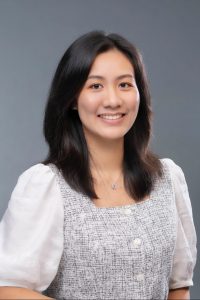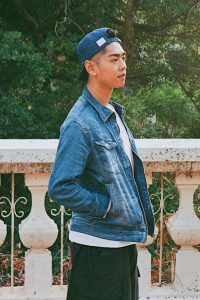 Jason Lung (2017-18)
Jason from cohort 3 was trained in Hong Kong & selected for the month-long higher level immersion  at The London Academy of Music & Dramatic Art (LAMDA) in London. He is now in his final year at The University of Hong Kong in Chinese Language and Literature & Translation and is a freelance theatre practitioner.
In recent years, he has been an MC for AFTEC's key projects. Acting-wise, he was in AFTEC's productions, The Discontinuous Chapter, Copy Bully & Paste it and Invisible Friends presented by Windmill Grass Theatre, A Minute Something Else Enters presented by Reframe Theatre X FELIXISM CREATION x The University of Hong Kong, Prospects Theatre's Playwright Scheme XVI to name a few.
Jason is planning a career in Arts Administration.
Peony Sham (2019-20)
Peony is a Grade 12 student at the Harrow International School in Hong Kong. She is a young performing arts enthusiast and one of the youngest ever Bravo! graduates. She has participated in various AFTEC productions including the Three Queens, directed by the previous Head of the Drama School division at LAMDA, Rodney Cottier. 
She did voiceover work for digiAFTEC's A Young Person's Guide to the Theatre and acted in a Reader's Theatre production. Elsewhere she acted in musical productions including The Sound of Music, Fame and Melodia. Peony is passionate about using the arts to express messages and to make a positive difference.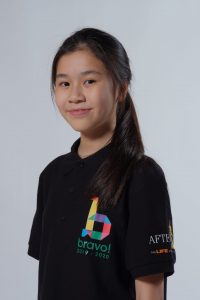 Marco Tang (2013-14)
Marco was in the first cohort of Bravo! and was selected to train in LAMDA in London after the Hong Kong segment. He was subsequently awarded the Bravo Graduates Contestable Learning Fund for further experiences overseas. He graduated from Hong Kong Academy for Performing Arts with a First Class Honours in Drama in 2020 and garnered The Hong Kong Jockey Club Scholarship from 2016 to 2020 in addition to the Estella Wong Applied Theatre and Drama Education Scholarship in 2019.
Marco co-founded DuO Lab Limited in 2021 with Tiffany Lai. He is now a freelance actor, to date mainly in musicals, and drama instructor, teaching for AFTEC as well as other institutions.
Arisa Yasaratne (2013-14)
Arisa received training both in Hong Kong as well as in London at LAMDA. She is currently a kindergarten teacher, applying her skills from theatre training in her teaching and empowering children with the arts. 
She is likewise an aspiring actress who has worked in a variety of theatre productions including AFTEC's Twelfth Night, Jason and the Argonauts and Harlequinade. Her other projects include a web series called Pineapple directed and written by Jane Chow and Peter Rafe. Her most recent work was to.gather, a collaboration between Rooftop Productions and Sydenham Arts which brought together young creatives from diverse backgrounds from Hong Kong and the UK to create an online interactive virtual space for audiences to explore.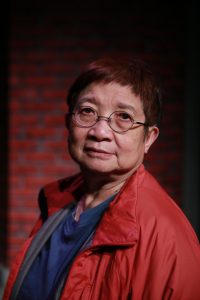 Dr Vicki Ooi
Dr Vicki Ooi began teaching Theatre and English in the English Department of The University of Hong Kong (HKU) in 1971 and retired after almost 30 years. She was instrumental in founding the Drama Lab at HKU where many generations of Hong Kong directors and actors were nurtured. In 2008, she was appointed the University Artist in Drama by HKU. As a well-known theatre director in Hong Kong for over 40 years, Dr Ooi was one of the earliest directors to introduce western plays in translation on the Hong Kong stage.
Dr Ooi has been the Artistic Director of The Absolutely Fabulous Theatre Connection (AFTEC) since 2008. Under her direction, AFTEC has developed a diverse array of programmes that tap into the deep power of the arts to support education and change in young people, encompassing theatre productions, theatre training as well as arts learning.
Elvin Cheung
Elvin obtained Bachelor's degrees in Accountancy and Acting from The Hong Kong Polytechnic University in 2016 and The Hong Kong Academy for Performing Arts (HKAPA) in 2020 respectively. During his studies at HKAPA, he was given the Grantham Scholarship and The Reaching Out Award of HKSAR Government Scholarship, to further the study of commedia dell'arte with master Antonio Fava in Italy.
Elvin appeared in various productions, including Romeo and Juliet for Tang Shu Wing Theatre Studio, Cinematic Memories on Train No. 5 for Actors' Family, Walking the Amazon for AFTEC, Confucius: 63 Revisited for Chung Ying Theatre Company, etc. He is also one of the key creators for a documentary theatre production Estaty in the form of Reader's Theatre.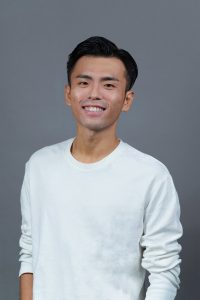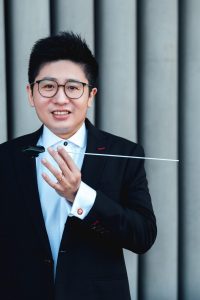 Vicky Shin
Highly praised for his remarkable rhythm by La Presse Montreal, multi-talented conductor and percussionist Vicky Shin has collaborated with various ensembles across Asia, North America, and Europe in both conducting and percussion.
Shin was the first undergraduate student ever in the McGill Wind Symphony and the McGill Wind Orchestra. He has been active in North America and Europe in the past decade. He founded Ensemble 514 in Montreal, Canada to deliver the works by living composers. He also served as the Music Director of the McGill Savoy Society, performing operettas by Gilbert and Sullivan.
In Europe, he appeared in the International Ensemble Modern Akademie Klangspuren Ensemble, Ensemble Linea, and he was the first conducting fellow at the soundSCAPE New Music Festival in Italy. Later, he was appointed as the Assistant Conductor of the Eastman Musica Nova and Conductor of the OISSIA New Music Ensemble in Rochester NY. During his residence in Rochester, Shin conducted several ensembles including the Eastman Wind Orchestra, and Ensemble Modern.

Welcome
Ms Lynn Yau (CEO, AFTEC)
Opening Address
Guest of Honour Mr Kevin Yeung, GBS, JP (Secretary for Culture, Sports and Tourism)
15th Anniversary Launch: Revealing the Garden
Performa-logue with 6 Young Actors

15th Anniversary Opening
12.12 2022 (Mon)
6.30pm
Function Room AC2, Hong Kong Cultural Centre